Estamos bem próximos do demo de Final Fantasy XIII, que será lançado essa semana como um bonus da versão japonesa do filme FFVII: Advent Children Complete. A data oficial do lançamento dele é dia 16 de abril, mas como sempre já há alguns que tiveram acesso antes da hora. Confira alguns detalhes (considere como rumor já que não há uma confirmação oficial) e as primeiras imagens do demo:
- O sistema de gravidade que a Lightning possui é quebrado e se torna inutilizado (graças ao Sazh?)
- Sazh é o primeiro personagem que leva um soco de Lightning por tentar toca-la (haverão outros?)
- Sazh leva um segundo soco por pular sobre ela.
- Itens não estão disponíveis no demo.
- Apesar das magias estarem disponíveis no inicio do demo, na versão final não será dessa maneira.
- No demo os ataques extras feitos por outros integrantes do time serão automaticos, mas na versão final será manual.
- Há alguns aspectos similares ao jogo The World Ends With You (DS), que não foram detalhados.
- A música de encerramento da batalha já está pronta, mas como não combinou com a ocasião do demo ela não foi incluida.
- Tudo indica que todas as músicas de batalhas serão compostas por Hamauzu.
Imagens: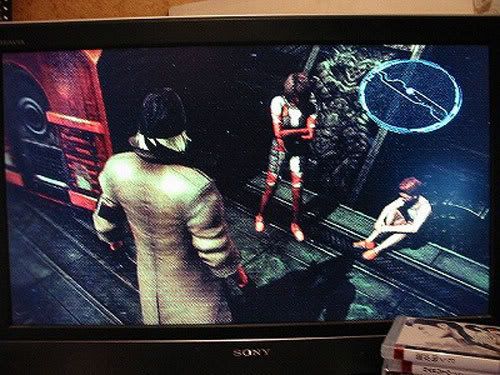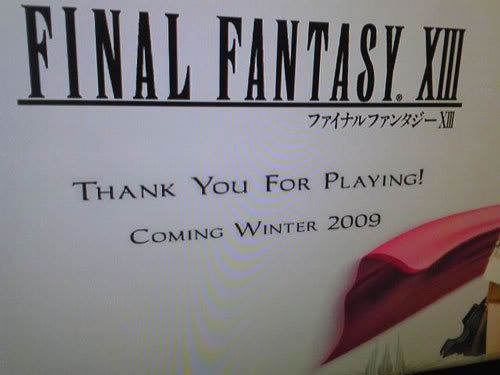 Obviamente essa data de lançamento do jogo se refere a versão japonesa do mesmo. Divulgaremos mais detalhes sobre o demo, além de imagens em melhor qualidade, vídeos, assim que forem surgindo.